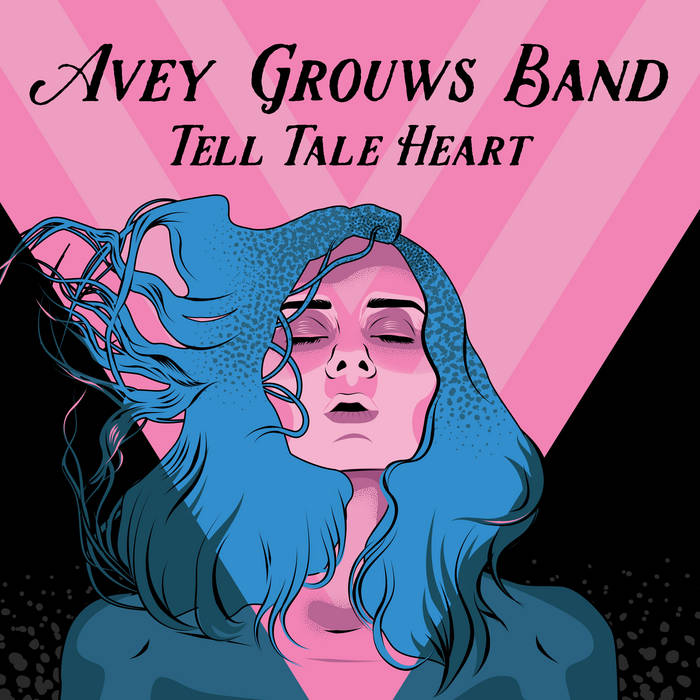 Avey Grouws Band Tell Tale Heart Navy House Records AveyGrouwsBand.com
More rock and roll than typically featured here at Fervor Coulee, Tell Tale Heart from mid-west American blues-rock-soul group Avey Grouws Band, a poor typist's, spellchecking nightmare.
There seems to be a musical tension within the group, and I don't know who comes down on which side, but it appears to work. At times I can hear a bit of Rachel Sweet's country-tinged, soul-pop within the vocals of Jeni Grouws ("There For Me," the rapid fire "Heart's Playing Tricks," and "Hanging Around") while elsewhere they go off on extended, jambolivian rambles (as on "Mariana" and the timely "Bad, Bad Year,") courtesy of lead guitarist Chris Avey.
Quite expectedly, I most appreciate the ballsy, soulful songs, but others will gravitate toward the noisier numbers. For me, "Hanging Around" and "Daylight" are the album's most appealing songs, with "We're Gonna Roll" also memorable.
Recorded in Nashville and co-produced by the band and Grammy-winner Casey Wasner, the band has achieved a larger-than-life sound with Tell Tale Heart, this never so notable as on the sprawling and impressive title track. The verses of this song feature Grouws at her vocal best, while the soaring instrumentation envelopes and lifts her performance. The closing "Eye to Eye" brings the album to a fiery close, with Avey and Grouws exchanging barbs while finding common ground.
I really liked the contributions of the rhythm section, bassist Randy Leasman and drummer Bryan West augmented by Nick Vasquez's keys. A fun, energetic, and intense band, Avey Grouws' music grew on me a little with every listen; Tell Tale Heart deserves our attention—even if it isn't really within my definition of roots!