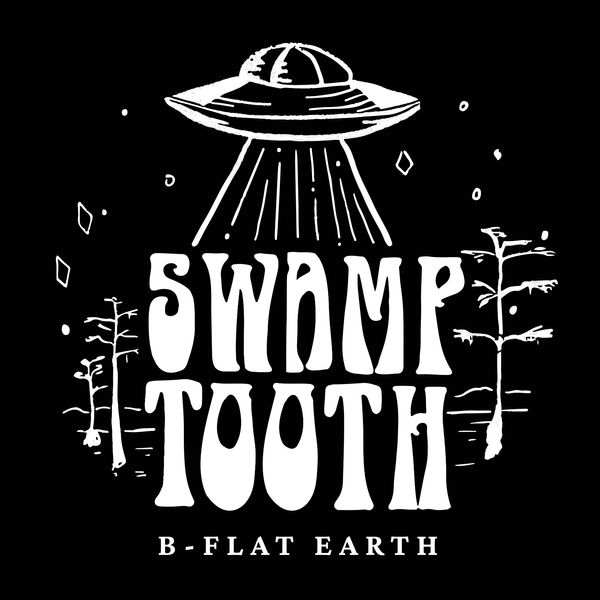 Every year I find that I've missed a few very strong albums that were sent to me for review but for whatever reason (excuse) I didn't get to write about. So I try to rectify the situation buy writing a few capsule reviews before the previous year is too far in the rear view.
2021 saw plenty of roots music for us writing sorts to pontificate about, and I did more than my share. Here is an album that I missed:
Swamp Tooth B-Flat Earth SwampTooth.com
Swamp Tooth was formed in early 2020, shortly after the world shifted. Secluded together at dueling banjoist/sitarist (!) Jimmy Wolling's farm in rural Georgia, picking friends Cory Chambers (guitar, bass, vocals), Jay Rudd (guitar, bass, vocals), Evan Rose (mandolin, vocals) and Vito Gutilla (fiddle) have created a bluegrass-jamgrass—hell, a swampgrass—album of original songs and tunes. And it is very impressive and appealing. They remind me a bit of old Acoustic Syndicate and early Chatham County Line, and I can see folks who appreciate both the traditional and the outer-worldly styles of bluegrass enjoying this freeform outfit. The music is high energy, but it is on more tranquil numbers such as "The Fictitious Wild West" one can appreciate the nuance and skill the group brings to the music; they aren't just banging away at their acoustic instruments.
If I had a radio show, I'd be playing this album. Why didn't I review it when it arrived this fall? Maybe the cover art didn't catch my attention the way it might have, but I'm guessing it was simply because I put it in a stack and forgot about it. Had I listened, I would remember, and would have written about it at the time.
Nothing overly cerebral here—good picking and singing, with a powerful mood. Standout tracks include the sitar-based "Goa," the mod.trad. "I Lost My Soul"—"I lost my soul when I started to scroll"—"Only Blue," and "Platinum Blonde."